sustainable textiles from Austria
+43-7583-51166 Mo-Fr: 8-12 and Mo&Fr: 14-18
You are not registered?
open account beginning with 2nd order
overview about your orders
order faster
manage personal data
register
Product details
Does your bread dough always stick to the work surface? not with this baking linen anymore!
This 50x80cm baker's linen is a handy size for home use!
Application note
While it is rising, place the dough pieces on one half of the baking sheet and cover with the other half to keep the temperature stable. Make sure that the dough pieces do not stick together by pulling a fold of cloth between the doughs, as shown in the product photo. Flour the dough well anyway. To easily release the dough from the cloth, lift the shop cloth at an angle. The thin skin of the dough remains unharmed if you carefully and slowly remove the dough from the cloth.
Baking linen is particularly suitable for soft dough with a long proofing time. The weight of the cloth is 160 g/m.
In the following figure you can see the coarse linen structure of the baker's linen: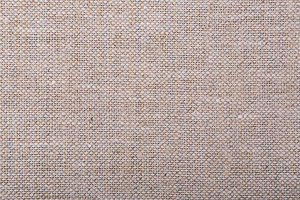 CAUTION! After the first wash, the cloth shortens! At 60°C wash by approx. 10% and at 90°C wash by approx. 15%.
Supplier
Leinenweberei Vieböck
Since 1832 years, under the name "Vieböck", linen and cotton fabrics have been created in traditional "Mühlviertler" stripes and check patterns, but also in advanced, modern designs.
More from this supplier
Showroom
In our showroom you can view a lot of products from the online shop and we will be happy to advise you about our products.
Show on map
Textilshop.at
Rathausplatz 6
4550 Kremsmünster
Monday - Friday: 08:00 - 12:00,
Monday & Friday: 14:00 - 18:00