Austrian quality
+43-7583-51166 Mo-Fr: 8-12 and Mo&Fr: 14-18
You are not registered?
open account beginning with 2nd order
overview about your orders
order faster
manage personal data
register
Product details
The stain-resistant Como tablecloth is slightly patterned due to a special weave and resembles linen fabric (linen structure). This design is available in many solid colors and is also well suited for combining with other designs. The tablecloth is made of 100% polyester, the stain protection is renewed by briefly ironing it on or using a tumble dryer.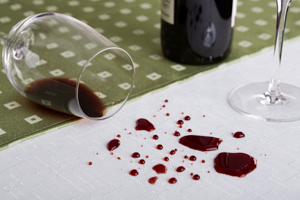 Benefits for gastronomy
If you use stain-resistant tablecloths you can save money! You need a maximum of 2 sets of table linen: one for use and one for cleaning. If you do the cleaning at home, you can also use the tablecloth again within a day. Because the table linen dries quickly after washing and only needs to be lightly ironed. If you wash the table linen every two weeks with daily use as recommended, you can get by with two sets for about 8 years (the tablecloths retain their protection for about 100 washes with proper care, after which the tablecloths can still be used without stain protection). Therefore, the somewhat higher acquisition costs pay off after a short time! Furthermore, you don't have to constantly change covers during the day for stains, just wipe them off. Simply practical!
Supplier
Weberei Hofer
The Hofer weaving mill has been producing for three generations in Weißkirchen in Styria. In recent years, the Hofer weaving mill has mainly focused on the area of table linen and offers a wide range of products.
More from this supplier
Showroom
In our showroom you can view a lot of products from the online shop and we will be happy to advise you about our products.
Show on map
Textilshop.at
Rathausplatz 6
4550 Kremsmünster
Monday - Friday: 08:00 - 12:00,
Monday & Friday: 14:00 - 18:00